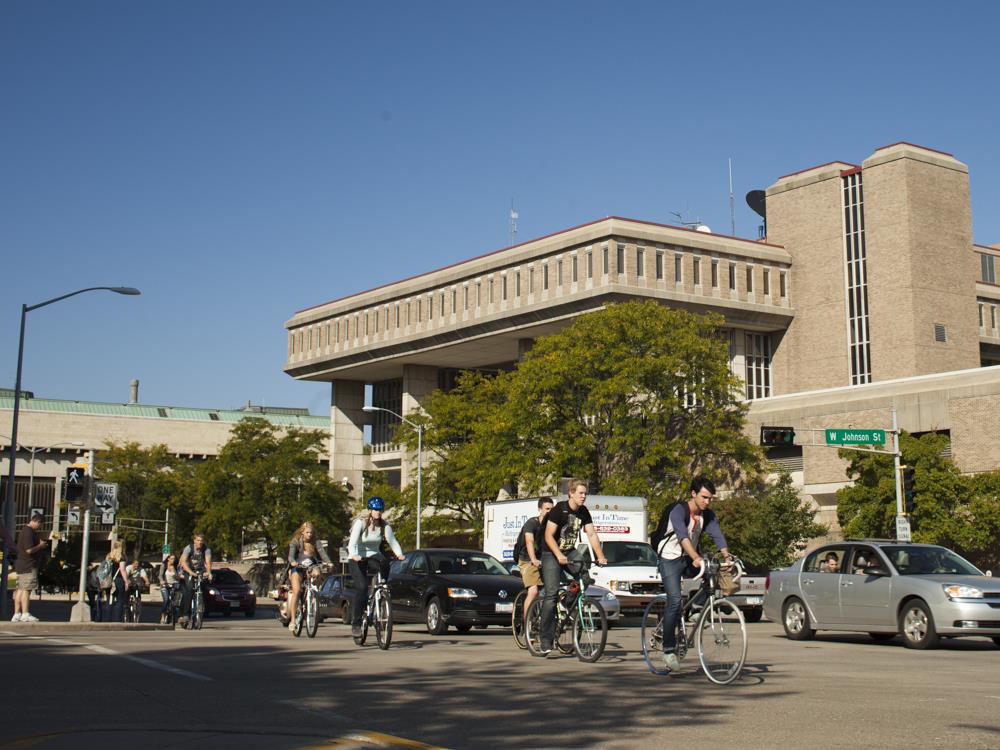 Open hours
Instructional Media Center (IMC) Hours
Equipment Circulation:
CLOSED
Open Hours:
CLOSED, staff available by appointment (please call or email)
Contact us
Instructional Media Center (IMC)
3160 Vilas Communication Hall
821 University Avenue
Madison, WI 53706
Phone: 608-263-6664
Email: imc@commarts.wisc.edu
Please note: Bookings cannot be made via email or phone.
Announcements
Advanced Production Course Applications for Fall 2022 now open. Apply now!
Please contact an IMC staff member (listed below) if you need to make an apppointment with them. Thank you!
Ricky Hermida: hermida@wisc.edu; (608) 265-4231
Boyd Hillestad: bjhilles@wisc.edu; (608) 263-4496
Mike King: msking@wisc.edu; (608) 262-3627
James Runde: jcrunde@wisc.edu; (608) 263-2740
Ken Sabbar: sabbar@wisc.edu; (608) 263-4090
Pete Sengstock: pgsengstock@wisc.edu; (608) 263-2296
Help
Students who have chosen to upgrade to the latest version of Adobe software on their own computers will not be able to easily move projects back and forth between their computer and our labs. Our current software versions are:
Adobe Acrobat DC v21.005
Adobe After Effects 2021 v18.2.1
Adobe Audition 2021 Build 14.2.034
Adobe Bridge 2021 v11.1.0.175
Adobe Dreamweaver 2021 v21.1
Adobe Illustrator 2021 v25.3.1
Adobe InDesign 2021 v16.2.1.102
Adobe Photoshop 2021 v22.4.2
Adobe Premiere Pro 2021 v15.2.0
DaVinci Resolve v17.3.1